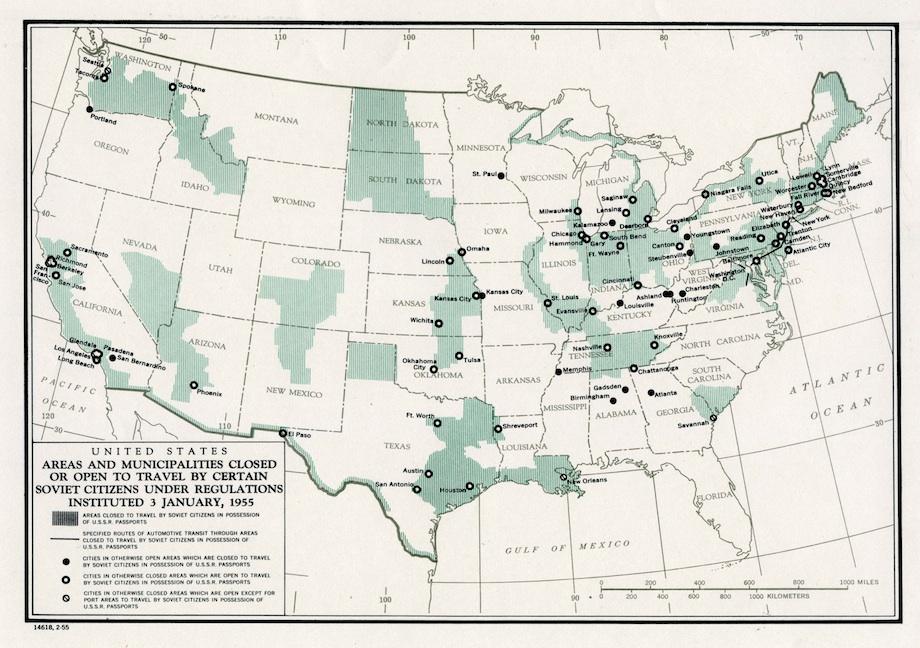 Slate has a feature today
on this unusual 1955 map showing areas of the US which were off-limits to visitors from the USSR. It not only gives some insight into general cold war mentalities, but also raises other interesting questions about what appears as contradictory thinking. Areas of limits included much of Indiana, but Soviet visitors could travel freely throughout all of North Carolina. Almost all of Georgia was open but Atlanta was closed. Almost all of Tennessee was closed but Knoxville, Nashville and Chatanooga were open.
I am sure that there were facilities that are no longer secret that seemed sensitive at the time. I can even guess some. But, it is still puzzling to see some of the representations on the map.