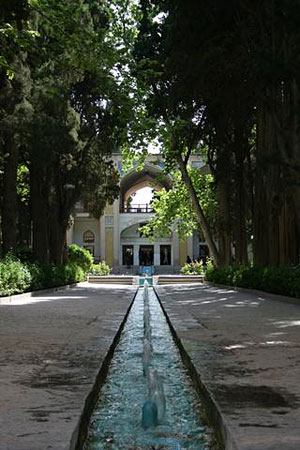 Writing in Slate, Constance Casey has posted a lovely piece describing what one editor has headlined "
Gardens in the Axis of Evil
." She just spent much of April in Iran and has written about the gardens she saw. Some of the gardens are quiet and reflective places, like the Bagh-i Fin garden in Kashan Slate's picture above captures it nicely). But other examples are on a grand scale that is hard to imagine, like the
ancient garden city of Isfahan
. Althought the article includes a photo from Isfahan, her writing doesn't tell about her time there.
Anyone who was watched some of the recent Iranian films like
Children of Heaven
or
Baran
or
The Color of Paradise
(!) may not be as surprised by the beauty of some of the photos and experiences. But it is great to hear that this amazing experiences are accesible, even if under limited terms in some cases.