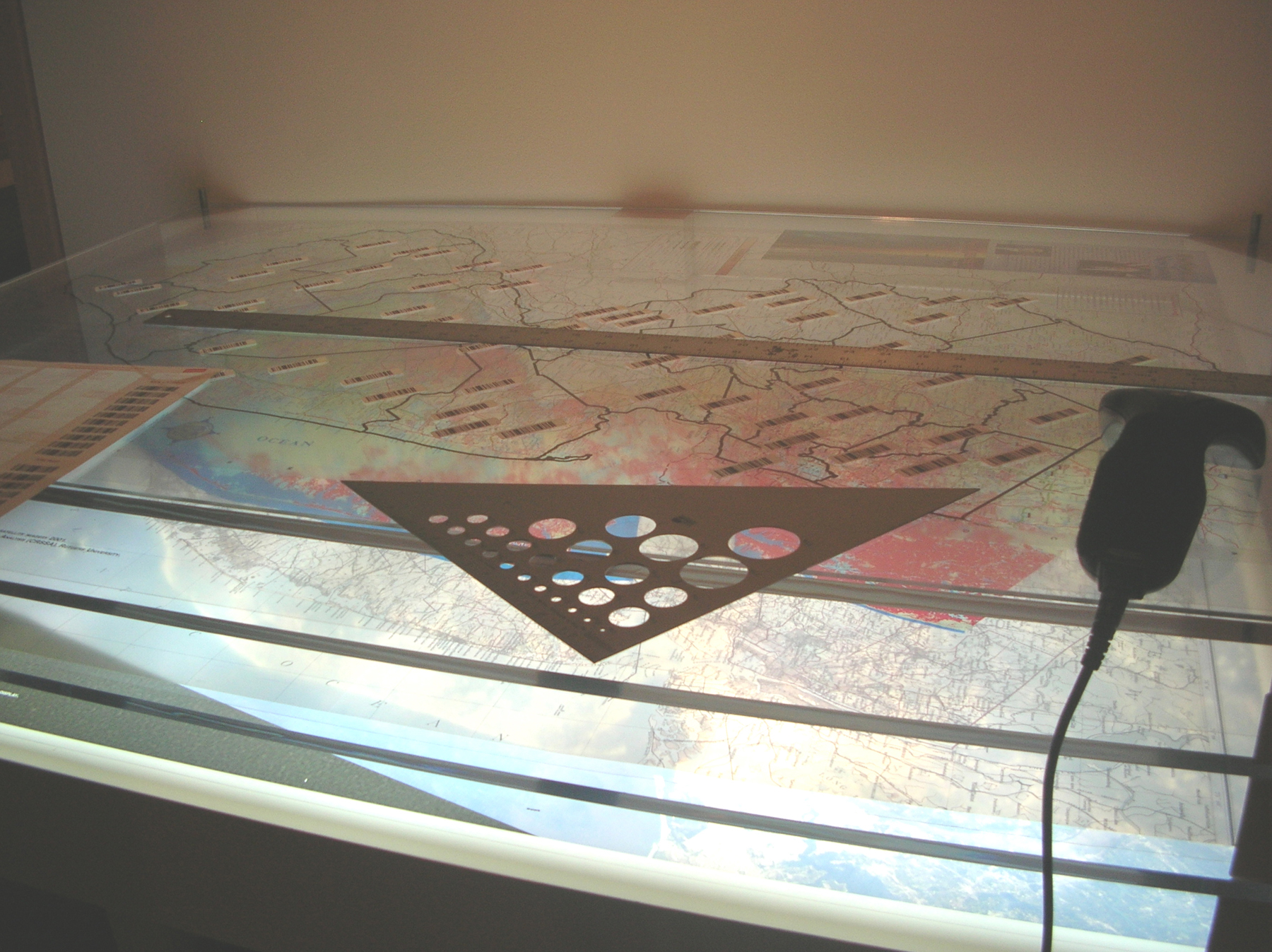 Jersey City Museum presents
Mapping SPRAWL: A Convergence of Art and Science
Thursday, May 15, 2008, 6pm-8pm. Free Event
What do a New Media artist, two acclaimed experts on sprawl and a policy maker have in common?
Join Jersey City Museum on Thursday, May 15th at 6pm to explore how the work of an artist interfaces with science and serves to interpret important issues affecting New Jersey communities. The evening will feature a discussion with a panel comprising of an artist from the museum's SPRAWL exhibition and three experts who deal with the issue of sprawl in various
ways through their work.
Inspired by New Jersey's first geological maps created by George Cook in the late 19th Century, and based on studies of land use and land cover of the past three decades, artist Hector Canonge spent several months traveling the state of New Jersey, visiting various counties, and sampling the landscape with a video camera for signs of urban sprawl, smart growth, and new urbanism for his new work "parallel grounds," on view in SPRAWL thru August 2008. More information about his work can be found at www.hectorcanonge.net.
Canonge will be joined by Dr. Richard G. Lathrop, Director of the Center for Remote Sensing and Spatial Analysis, CRSSA, at Rutgers University, and Dr. John E. Hasse, sprawl expert and professor of geography at Rowan University.
Lathrop and Hasse are both well-known scientists involved in the national debate about land use. Rounding out the discussion will be Tim Evans, the director of research at New Jersey Future, a statewide research and policy group advocating smarter ways to grow protecting open lands and natural resources.
Jersey City Museum's gallery hours are Wednesday and Friday from 11am to 5pm, Thursday from 11am to 8pm and weekends from 12pm to 5pm. Admission is $4 for adults, $2 for seniors and students, and free for children under 12 and museum members. Admission is free for all on Thursday evenings from 5 to 8pm. Jersey City Museum is located at 350 Montgomery Street at Monmouth in the Historic Downtown District of Jersey City, within walking distance of the Grove Street PATH and Jersey Avenue Light Rail stations. For more information, visit www.jerseycitymuseum.org or call 201-413-0303.
SPRAWL is made possible by the New Jersey State Council on the Arts/Department of State, a Partner Agency of the National Endowment for the Arts, and through the lead sponsorship of JP Morgan Chase.
Founded in 1901, the Jersey City Museum is the major presenter of contemporary art serving the people of Jersey City, Hudson County and the region. The museum organizes many group and solo exhibitions every year, featuring works by culturally diverse, contemporary artists and from its 10,000-piece collection of regional significant art and historical objects.
Through exhibitions, educational initiatives and programs, the museum welcomes over 25,000 visitors each year, including 11,000 school-aged children and youth.
Contact: Rita Salpietro
201.413.0303 x144
rsalpietro@jerseycitymuseum.org